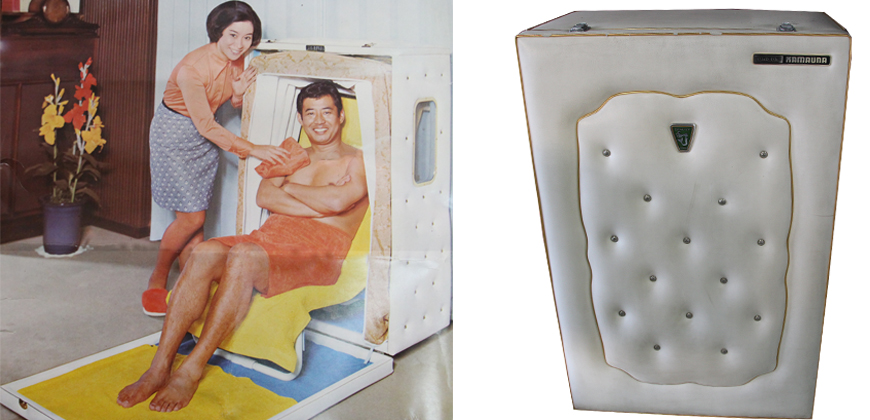 Modern electronics has combined the Japanese kama - buro and the sauna bath of north Europe into a new bath, "KAMAUNA". This is the first unique health and beauty bath in the world.
What is "KAMAUNA"?
KAMAUNA is good for improving your beauty. It keeps your skin always beautiful and charming by improving blood circulation and releasing physical fatigue that is harmful to your beauty.
KAMAUNA is good for improving your health. It warms every part of the body comfortably to enhance natural sweating, metabolism, and blood circulation. It is also effective for removing stress.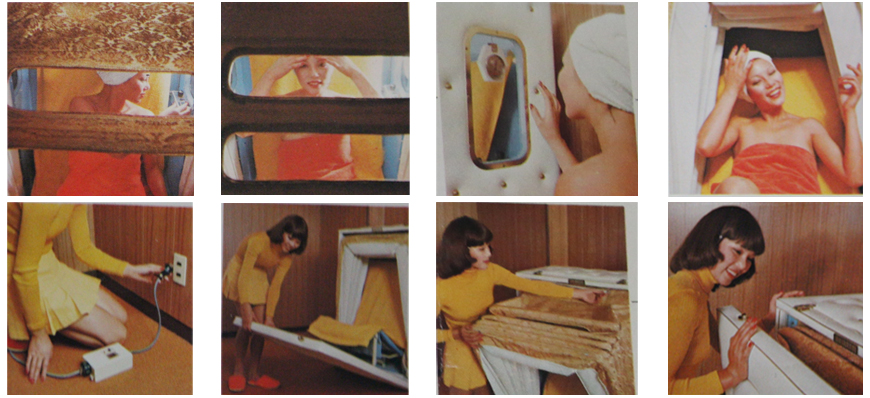 Features of KAMAUNA
KAMAUNA is unique health and beauty bath having the advantages of the sauna bath and the kama-buro. it warms the body comfortably and enhances sweating thoroughly at low temperature do that it can be used effectively for improving health and beauty and removing stress.
Very economical; uses little electricity
No need to assemble; very easy to set up for use on carpet or tatami
Compact, folding type structure; after use, it can be stored in a corner of the room as an interior decoration.
It makes you feel young, frisky and healthy. Plus it looks great as a piece of furniture.
Easy to use; just turn on the switch about 30 minutes before use. (in winter, you may have to wait longer)
Inside and out. You get human engineering; from the chair to the foot pad to the built-in heater.
Controllable at any temperature, depending on one's preference; the temperature can be controlled from 55 °C to 80 °C with a during use.
Perfect safety; naving an electronic triple safety device it can be used at ease.
Simple and hygienic drying; a change of air and drying the inside of the housing can be done easily by moving the folding top up and down, and the towel can be replaced quickly, the inside can always be clean.